We value your time, business and are dedicated to offering you the best that life can give, some of which includes the following services;
Our core Business:
Coach and Airline bookings
Airport Shuttle Services
Car Rental Services
Leisure Services
Holiday packages
Tour Operator Services
Corporate Event Management
Accommodation Bookings
Our Vision:
To become the leading travel agency.
To establish confidence and trust with our clients.
Our Mission
To be envoys of goodwill in the tourism sector and offer matchless and immaculate services.
Our Values
Excellence
Integrity
Professionalism
Transparency
Teamwork
Special Recognition Award - Arch of Europe for Quality and Technology in the Gold Category -2017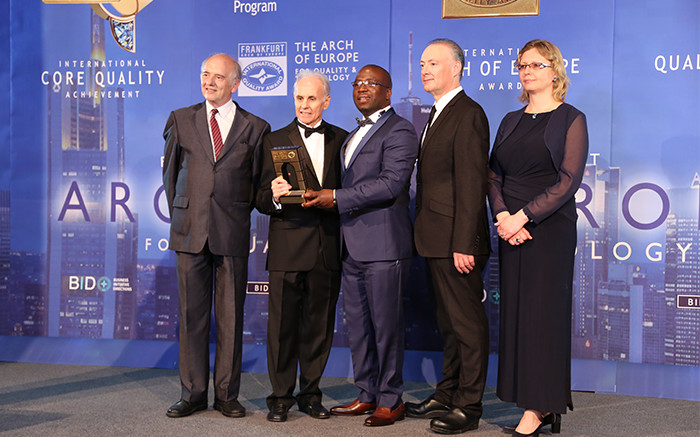 On the 1st of July 2017 in Frankfurt, Elgiboh Travel Agency & Tours was presented with a special recognition award - Arch of Europe for Quality and Technology in the Gold Category.
For immeasurable contribution to the business world, for high standing and professionalism demonstrated by prestigious performance, by the Business Initiative Directions (BID)
Awarded Mega Fest: Best Travel Agency 2016 Award